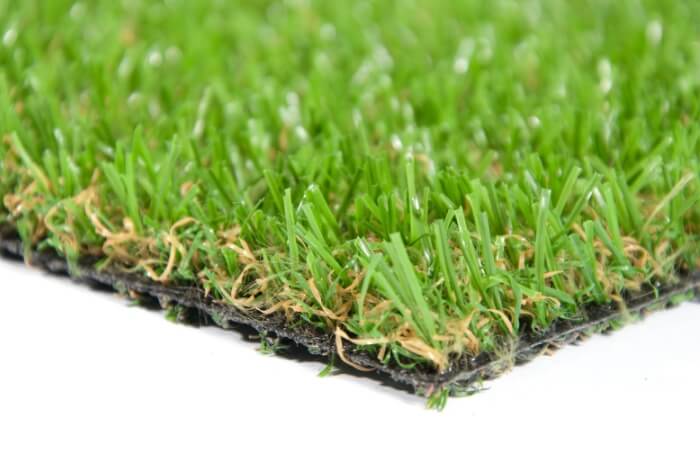 The beauty of the exterior is as important as the beauty of the interior. The beautiful outside view of the home gives a positive message about the personality of the space. The lawn increases the value of the home and it improves the charm of the home. Have you been inspired by your neighbor's lawn? Maybe he is using artificial turf which has become common among people. Artificial turf has become a more popular option than natural grass among ground managers and homeowners. The artificial turf looks like natural grass and only an expert person can differentiate between both. In this world no one is perfect and where there are many benefits of natural grass there are some dark sides as well. Both sides are as follows.
Pros
The first benefit of artificial turf is that it requires no maintenance. If you do not like the procedure of the grass care, then you can install artificial turf which looks green without any maintenance. Artificial turf is a perfect solution for the problems of busy persons, who do not have time for gardening.
There is a use of a lot of water for the freshness and growth of natural grass. If you are living in a city where there is a scarcity of water then going with artificial turf (which does not require watering) will be a sensible choice. By doing this, you will fulfill your duty as a good citizen. You can also save a lot from electricity bills with the installation of artificial turf because there will be no need to run an electric motor for watering.
What? You went to your friend's home and his lawn was green? (Where the lawns having original grass were yellowish at that time) Thank the artificial turf which remains green for 12 months. Whether there is winter, summer, spring or autumn, the artificial turf will look as green as it was at the time of the installation. If you want to keep your lawn attractive for a whole year then you can install artificial turf without any hesitation.
Cons
Artificial grass has nothing to do with cooling the environment. If you are living in hot climatic conditions then with the installation of artificial turf, you will not enjoy the evening on your lawn. Where the natural grass becomes cool in the evening time, the artificial turf remains hot just like the carpets remain hot from the sun's heat.
The installation of artificial grass is not a budget-friendly approach for everyone. The price and the installation cost of the fake grass are a bit expensive. However, this grass is a pocket-friendly option for the future. There will be no need to buy expensive machinery and other products.
As the artificial turf is made up of synthetic fiber so it does not provide the natural smell and feel of grass. If you are close to nature then this grass is just like a simple green carpet for you.